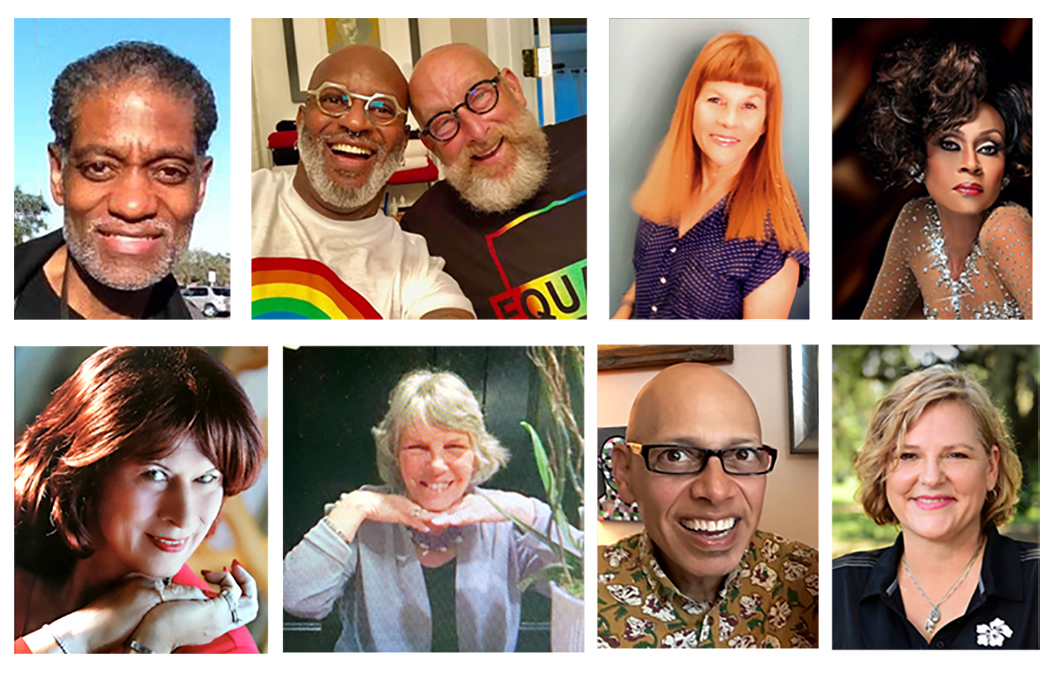 No one knows the power of community more than we do. We've always had each other's backs and as we age, we need that more than ever. Welcome to NOAGE—New Orleans Advocates for LGBTQ+ Elders. We're working every day to make sure you remain visible, powerful, and connected.
What can NOAGE do for me?
We connect you
NOAGE hosts a wide variety of socialization and educational events for LGBTQ+ older adults, including coffee talks, potlucks, movie nights, walking group, book club, and various one-off events.
We advocate for you
NOAGE provides LGBTQ+ Cultural Competency Training for healthcare and other service providers who serve LGBTQ+ older adults. We have trained hundreds of local providers on issues related to LGBTQ+ aging.
We listen to you
Have an issue we can help with? We're here. Call or contact us and let us know what we can do for you.
We always recognize the unique needs of the LGBTQ+ elder community
We respect the efforts of other community organizations and approach our work as a partner to existing organizations
We advocate for the dignity, respect and welfare of of the LGBTQ+ elder community
We honor & appreciate the collective wisdom of the LGBTQ+ elder community
Want to contribute? We can always use your support
We're always looking for partners, members and volunteers. If you want to be more active and give back to the community, get in touch and let's work together.
Get the latest news when you subscribe!
Subscribe!
Subscribe to our newsletter for all the latest news and information.